City Gallery Entrance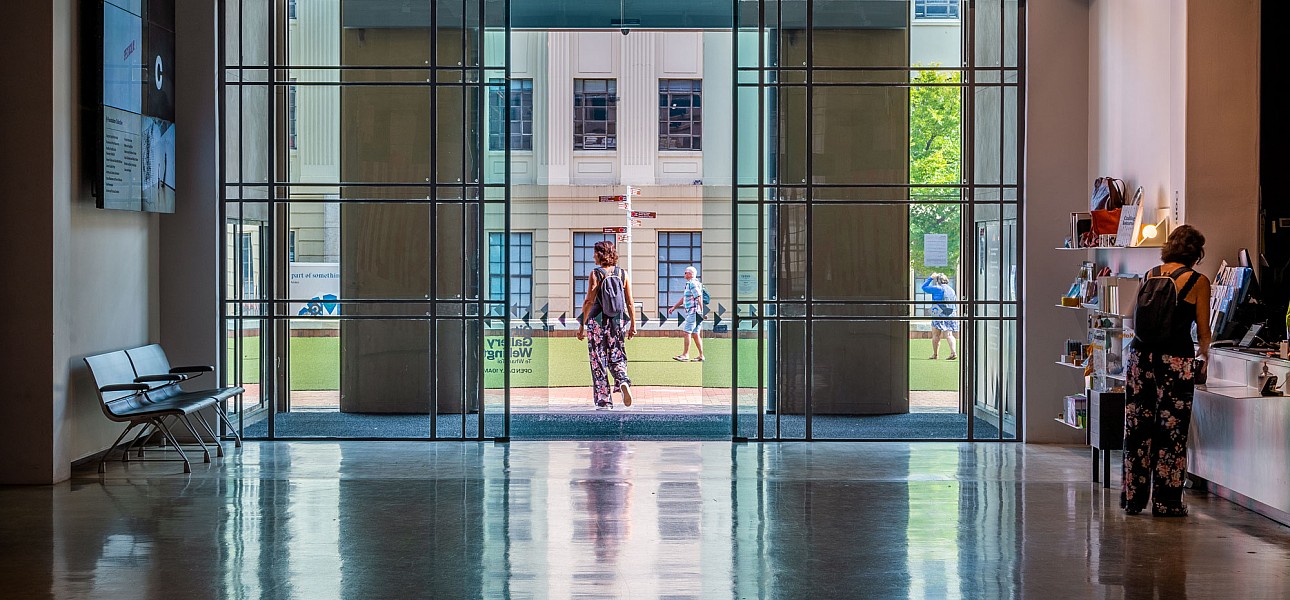 This project principally involved alterations to the entrance and reception of the City Gallery. Also included in the contract were some work associated with cladding of the egress stair and lift towers, and alterations to the main stair to improve safety.
The primary objective was to make arrival to the gallery more welcoming and to improve visibility and accessibility into the gallery. The previous entrance lobby restricted views, cramped circulation and was difficult for people in wheelchairs to negotiate. Following numerous design studies and discussions the decision was made to establish a lobby within the recessed porch of the original building. The solution is very restrained and has a low level of intervention. Whilst more extreme solutions were considered including creating a lobby in front of the building, there was no appetite for this from heritage, functional, aesthetic or financial considerations.
Sandblasted brass reveals and elements have been introduced to compliment the original patinated brass lobby showcases. These will also patina in time. Cycle stands, basalt paving sets and corten steel edging establish an elegant and robust forecourt. Original steel windows are re-purposed and modified to create the internal lobby wall.
The original 1930s main stair had a number safety issues. The handrail was very low and did not extend to the bottom three steps. There was also had a step in the mid landing that caught out many people. These have been resolved by careful and subtle modifications that can be seen if you look hard.
The reception counter was replaced and a small area of shelving added for merchandise. This can be covered afterhours when openings and other events occur.