Shelly Bay / Motu Kairangi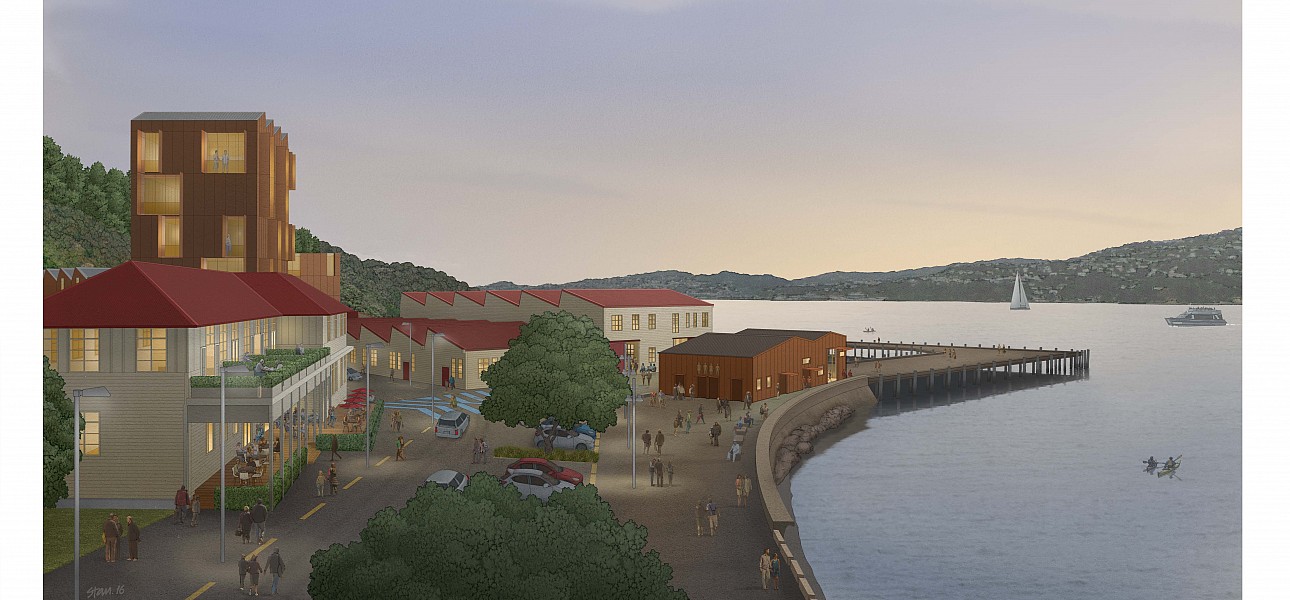 Shelly Bay / Motu Kairangi: Master Plan
The development of Motu Kairangi represents a significant milestone for Wellington. It represents one of New Zealand's most unique coastal land developments spanning over 11 hectares of Wellington's Miramar Peninsula in a pristine marine harbour landscape.

Shelly Bay is set to become one of the most desirable residential communities within Wellington City. Providing a mixed use master planned solution for the site – focused on providing residents and visitors with a truly unique experience.

Shelly Bay will become a varied community with over 300 dwellings nestled into two bays either side of the Shelly Bay Wharf which has a number of character heritage buildings. A mix of apartments, townhouses and individual houses will create a variety of building typologies to suit a variety of budgets and demographics.

Developed as Wellington's first Eco-waterfront community it will work in harmony with the natural environment and cultural heritage of the site. Extensive public realm work focuses on the provision of accessible connections with both the wharf and foreshore and to the bush covered hillside.

A clear and robust urban structure is based upon,
(a) an appropriate level of Mixed Use development
(b) a balance of repurposed existing buildings and landscape elements and new contemporary buildings and public realm facilities
(c) the adoption of strategies that will result in desirable bulk and form outcomes

The site has five prominent landscape and built form elements and these form the basis of the site development. Two headland promontories define the site at each end. Between these two points the two distinct bays will be developed largely with residential accommodation and public open space. In the heart of the precinct is the wharf that forms the heart of the neighbourhood with commercial, cultural, community and public amenities.

The urban plan establishes strict parameters to ensure the relative cohesive context of the urban grid. Within these parameters there will be enough flexibility and a high level of freedom to create consumer driven developments.