Ngaio Road Townhouses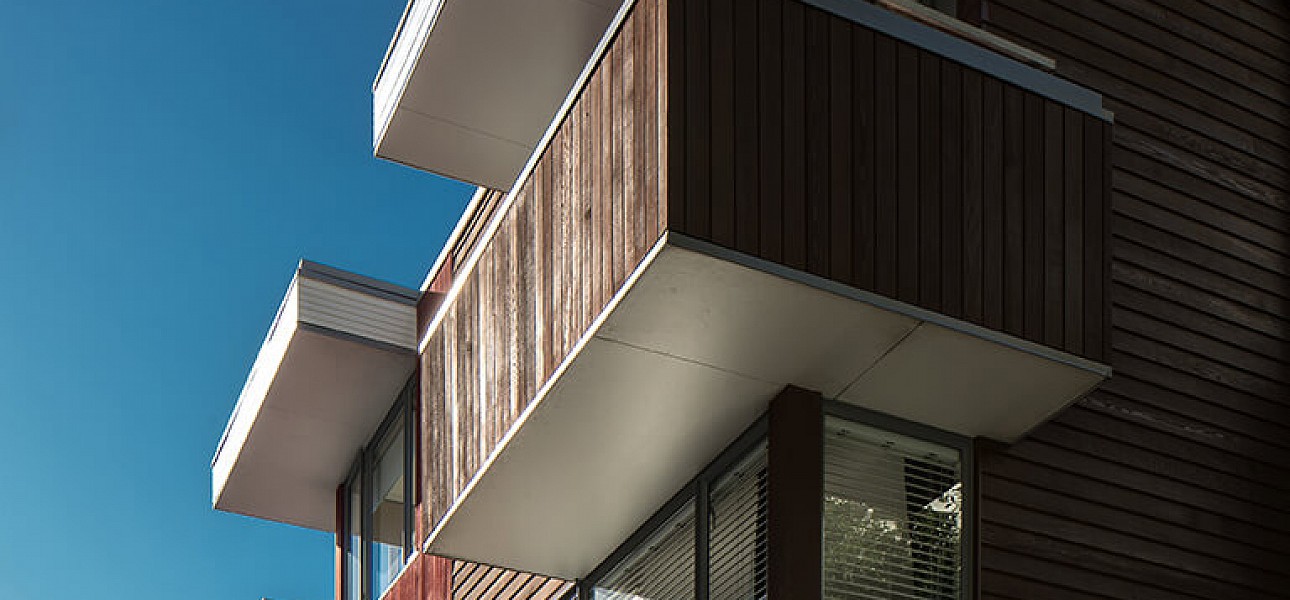 Ngaio Road Townhouses
Designed by architecture+ and completed in 2006 this small group of townhouses nestles into an established leafy neighbourhood in Kelburn.
The development is configured with four townhouses set behind two street houses. An additional two stand-alone 'tree houses' perch on the hill behind.
The site had an existing flat building platform upon which a classroom previously sat. Using this flat land, retaining wall, and an existing pedestrian stairway allowed the project to fit into the residential context with ease. Most houses are three level with garaging on the lowest level and living spaces on the top floor opening to roof terraces and balconies.
A careful composition of cladding materials and colours provides a balance of consistency and individual identity to each dwelling.