Tasman Gardens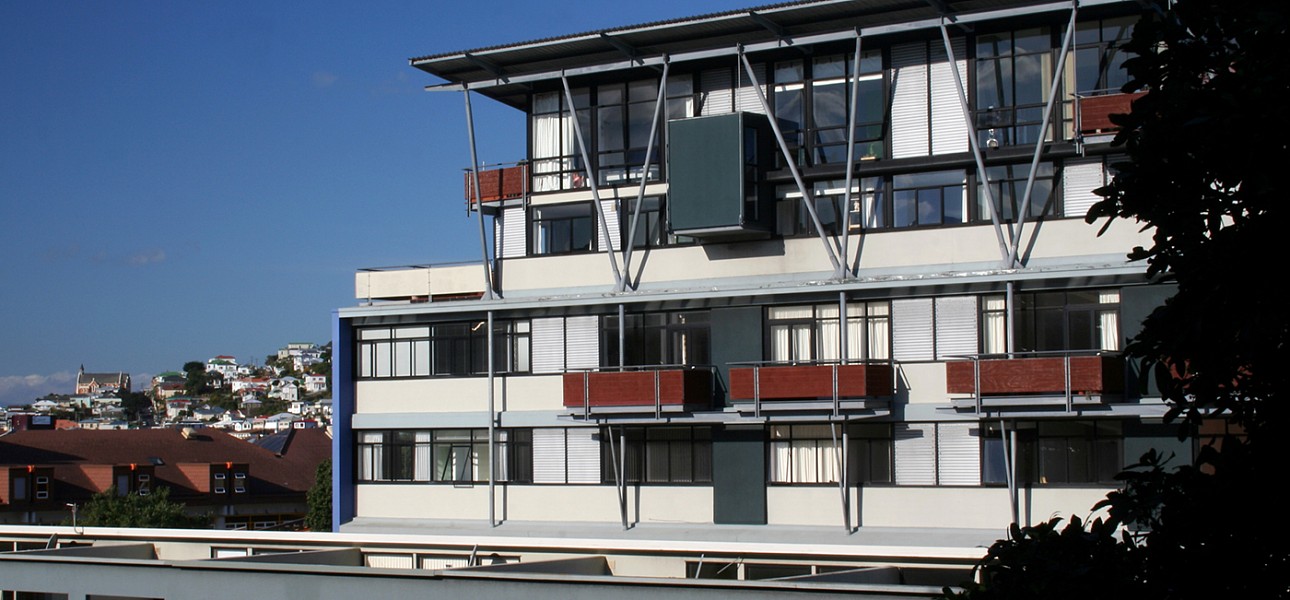 wellington 1999
A 42 unit multi-storey residential complex comprising the conversion and additions to a four storey 1960's building originally designed as police barracks, as well as a new group of 2 storey townhouses within the grounds.
The existing building was stripped back to the concrete structure retaining only the main stairways and lift. Two levels of additional residential units were added to the roof of this block, in which apartment layouts are dominated by the existing structural grid.
The requirement for additional floor space above the existing building and for external balcony elements from each unit led to an innovative structural system combining external galvanised structural steel elements and the existing concrete structural frame. This structure reinforces a nautical theme evident from the original building that has been reinforced in the remodelled facade and additions with 'lifeboat' – like exterior balconies. We believe this developed from historical association with the Basin Reserve shipping harbour and evidenced in surrounding street names such as Tasman Street.
The development comprises predominantly two storey 'maisonette apartments within the main, four storey block and single level apartments in the existing podium wing of this block. Two new floors in the main block are devoted to larger penthouse apartments which have similar a spatial planning model to the maisonettes and offer unrestricted views from the living level through floor to ceiling curtain wall glazing. All maisonettes and penthouses have easterly and westerly aspect from living areas and access to external deck space.
The additional new group of townhouses is located along the Tasman Street frontage. A solid urban wall affords visual and acoustic privacy from the street, while openings and outdoor courts at the upper level offer afternoon sun and views of the adjacent Museum Reserve.