22 Boulcott Street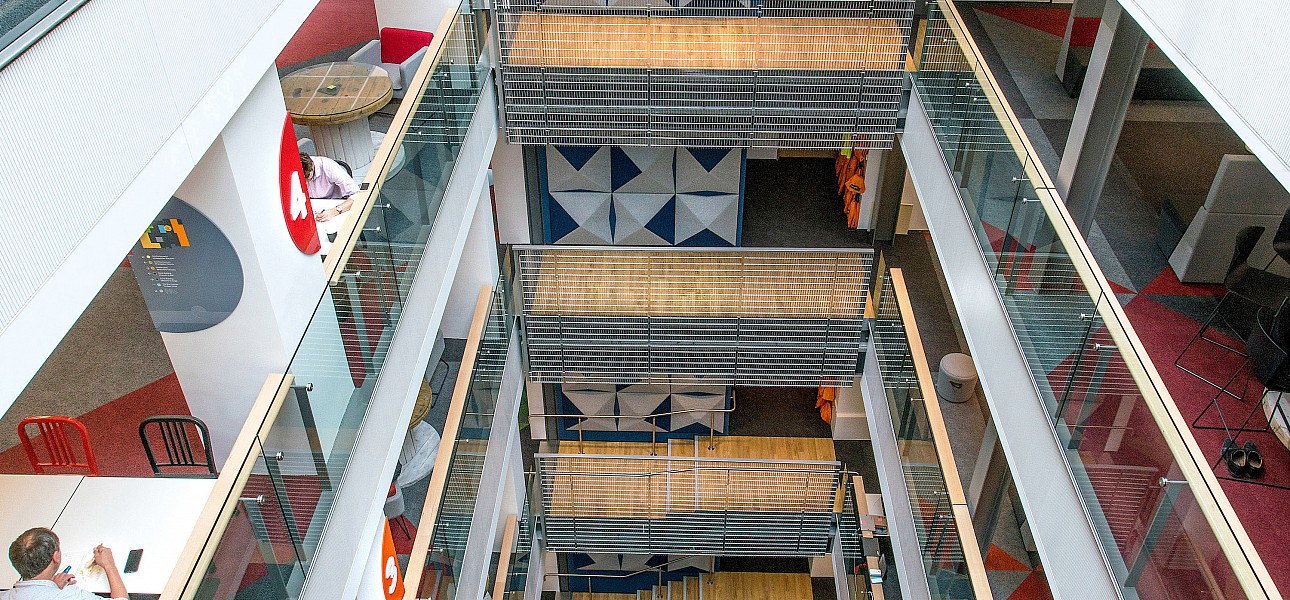 22 Boulcott Street
The existing buildings on this central Wellington site, were originally part of a group of buildings home to Wellington Newspapers. Both buildings have undergone significant alterations with the latest works being carried out between the mid 1980s and late 1990s. The two structures did not marry well with dark interior spaces, different floor levels and a particularly awkward junction between the upper levels of the northern building and the lower southern podium structure.

The design team embraced the challenge to connect the two buildings by inserting an east-west running central atrium with three new office levels over the existing southern structure which has resulted in a coherent and convincing 'whole' from previously disparate and incomplete parts. This approach brought natural light into the heart of the interior of the deep floor plates. The orientation of the atrium reinforced the establishment of a link to Willis street, several floors below via lifts through the adjacent 'Press Hall' restaurant precinct and laneway creating a casual public urban connection between Willis and Boulcott streets.

The exterior form of the building has been unified by a contemporary high performance double glazed curtain wall system to all areas above podium level with street level canopies wrapping up to and over a double height wind lobby clearly indicating the main entrance on the atrium axis.

The new building has enabled Transpower to house all staff under one roof. The resulting spacious and well lit open plan areas create a contemporary office environment where the inhabitants can experience an awareness of scale, a sense of place and connectivity across the whole organisation. Casual chance meetings and interactions around the atrium space and central open stair succeed in fostering spatial and social connectivity. Breakout spaces around the edges of the office floors encourage informal communication and allow for the flexibility required in the modern team based work environments.