Conservation House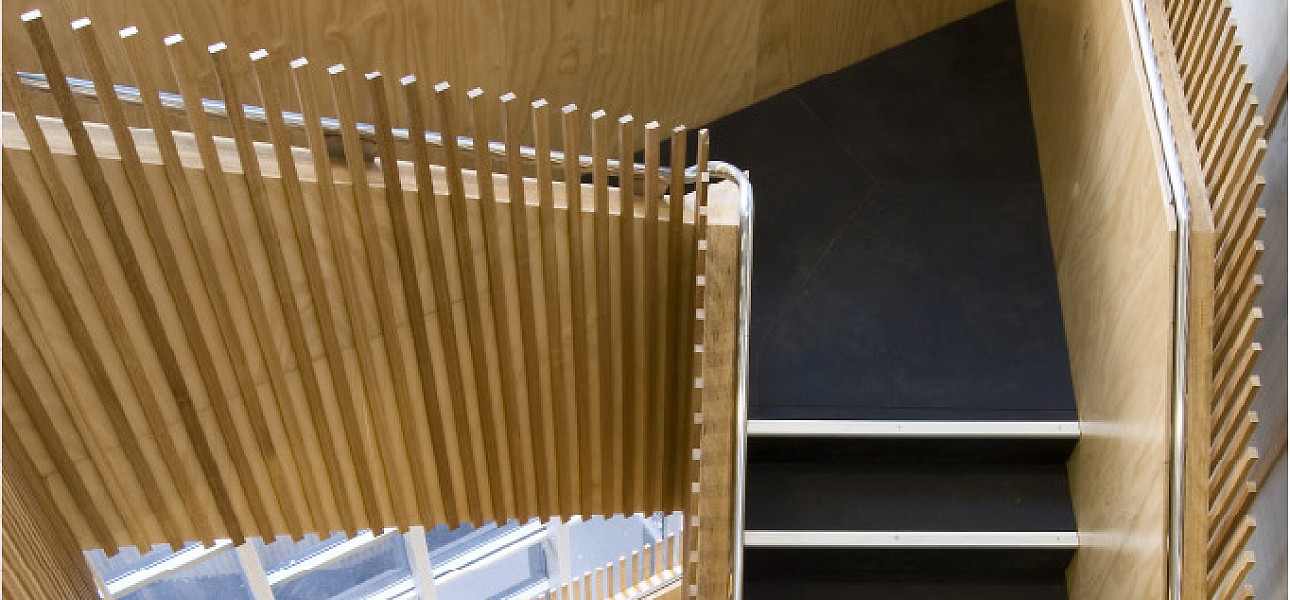 wellington 2004-2006
This project evolved from the Department of Conservation's requirement to find new head office accommodation for about 325 staff. Significantly, they sought accommodation that incorporated a strong commitment to sustainability.

Our initial commission was for the building owner. They approached us to develop a scheme for the redevelopment of the podium levels of the Mid City Complex. These four levels (ground plus three floors) had previously been occupied by a cinema and retail spaces. The floorplates were extensive, and had frontage on two streets, as well as a service lane. The side boundary walls were solid concrete block resulting in less than half of the perimeter being glazed.

Our scheme, as selected by DOC, significantly altered the fabric of the building. These changes included;
- external facades were opened up and a double skin facade system added,
- two atria with skylights were added by cutting out floor slabs,
- floors were added where double height cinemas previously existed,
- a roof garden was added,
- new vertical circulation was incorporated,
- comprehensive services and,
- building fabric replaced.