Spark Central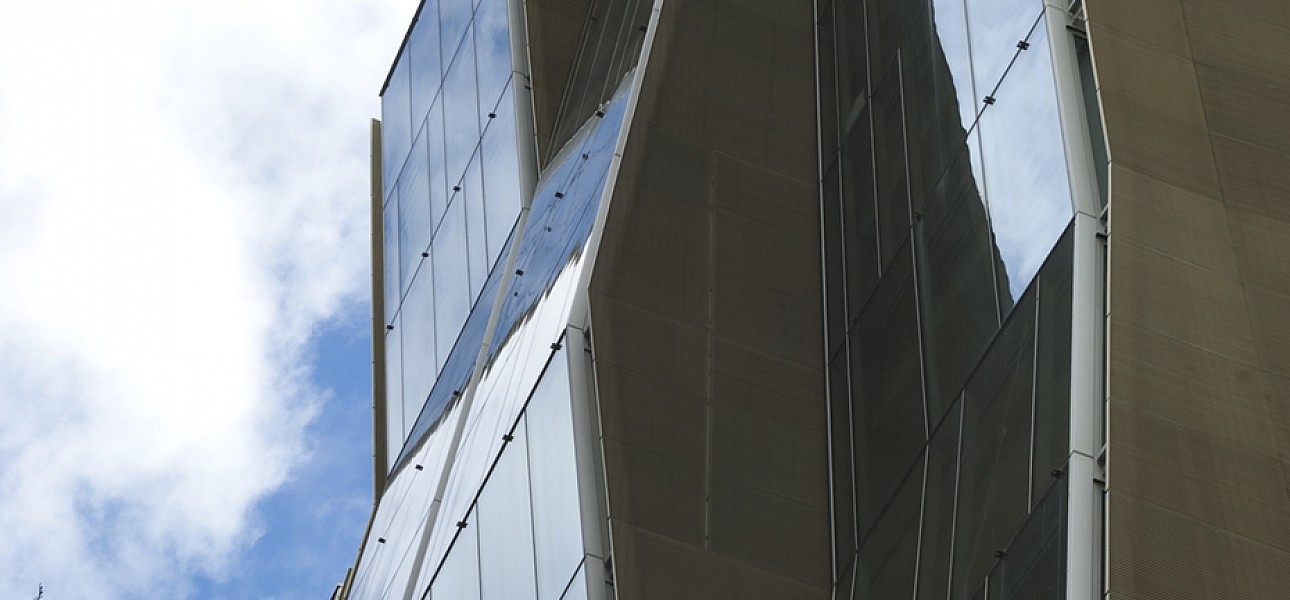 wellington 2008-2012
Spark Central is a 14 storey 35,000m² (including 75 car parks) commercial office building built on a 3660m² site in central Wellington and designed to a 5 NZGBC Green Star rating for design. The building was completed in December 2011, and features two office towers, one on Willis and one on Boulcott streets, joined with a north-south orientated atrium. The Willis building comprises the reinforced structural frame of an existing 1980's office building (the Airways Building) which has been added to and extended, and also incorporates the majority of the heritage listed Tisdalls Building including the façade and historic internal stairway.

Retail tenancies are accessible directly off Willis and Boulcott streets, with an internal pedestrian link through the building connecting both city thoroughfares.

The building includes the use of coloured anodized aluminium screens which provide both sun screening to the north and a strong visual element to the north and south façades generally. These screens appear as a solid gold coloured element when viewed obliquely and almost transparent when viewed from straight ahead. This adds a very dynamic quality to these boundary façades.

The glazed façades to the east and west comprise a unitized curtain wall glazing system spanning floor to floor. This is either vertical or sloping inwards or outwards, articulated as a series of vertical glass ribbons. The glazing, although providing significant visual and thermal performance, is highly transparent, offering a clear view of activities within the building when viewed by passersby.

The other major architectural feature is the central atrium, which is open to office floors with either a glazed balustrade or full height glass (in the case of non Spark tenants). This space provides dramatic spatial drama, but is narrow enough to maintain significant visual connection between floors, allowing natural light to filter into the office floors and offer views to the north and south.

The perception of space and height in the open plan office areas has been greatly enhanced by eliminating the need for suspended ceilings, exposing the considered set out of the integrated chilled beam HVAC system.

The building accommodates 1800 Wellington based Spark staff in 80% of the available office space. The large floor plates of 2500 - 2800m² at levels 7 to 11 have allowed Telecom to realise significant accommodation efficiency gains.

In addition the building also offers quality office accommodation for smaller organizations on commercial office floors of approximately 1150m.