architecture+ office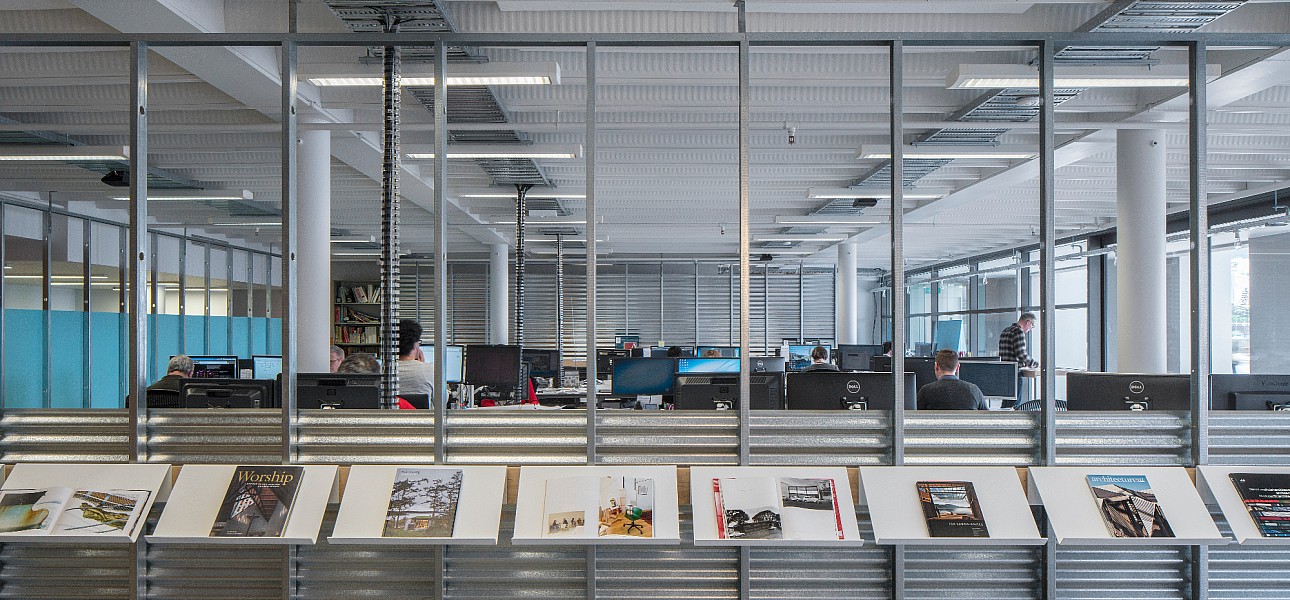 architecture+'s new office fitout on Wellington's waterfront reflects a new stage of maturity for the practice which has now entered its third decade. Located within the restored former Odlins Building in a prime waterfront location, the office space enables direct and visible interaction with the numerous residents, workers and tourists of Wellington that pass through Odlins Plaza every day.
Behind the heritage facade the previously reconstructed steel structure is left exposed, maximising the sense of space and height. Three opposing walls define the workstation area in the centre and screen the library, lockers and utility spaces behind. The workstation area is straight-forward and flexible, allowing for increasing staff numbers without reconfiguration. Staff benefit from natural light and views to the ever-changing activity in Odlins Plaza. Equally, the public are able to view the inner workings of architecture in action.
Partitioning in simple steel framing with part-height corrugated steel lining optimises volume and natural light, and recalls the detail of the practice's previous warehouse office space. This rudimentary construction is contrasted by the highly crafted meeting room, which has generous showcase windows, an over-sized door, and soft grey curtains and carpet.
Custom-designed tables, leaners and pen-ledges occupy the meeting, utility and breakout spaces. Cork floor tiles have been used for table tops providing a wonderfully tactile surface which is great for sketching on. Together with the solid American Ash edge clashing they provide a warmth and richness to the simple white interior, complemented by a splash of calm blue acoustic paneling.