Phillips Fox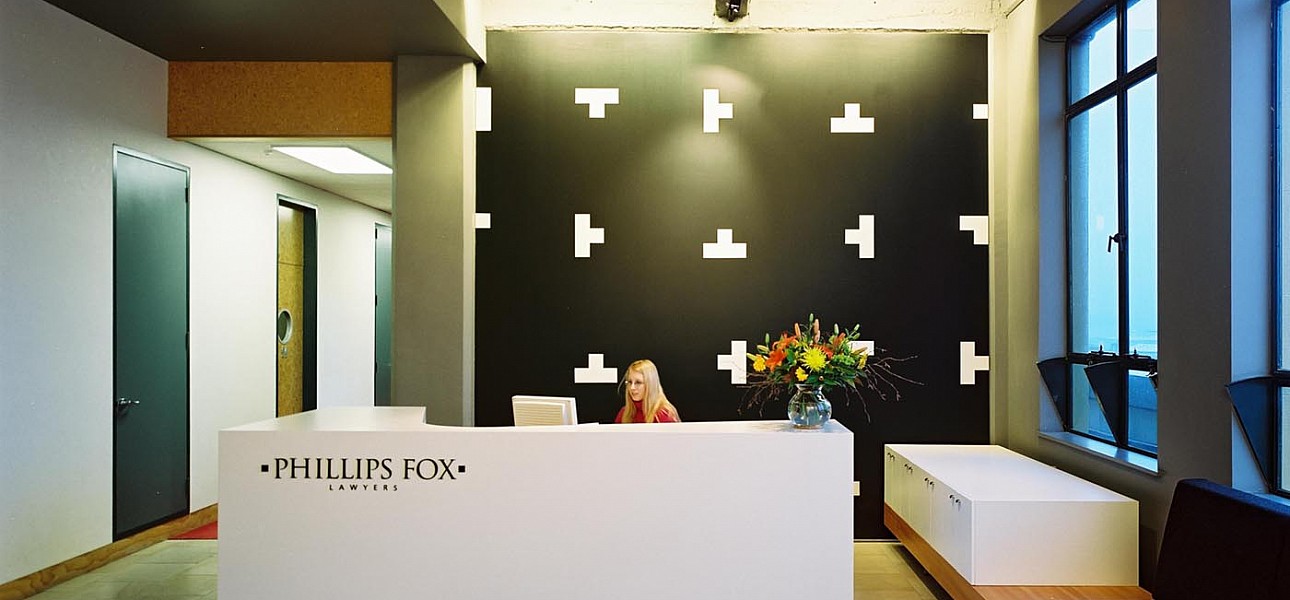 wellington 1997
An office for a law firm, which recognised the role that the office environment can play in supporting, facilitating and encouraging, improved work outcomes.
Our brief was to replace the existing reception to address a number of issues including the need to reflect the culture of Phillip Fox and 'tidy-up' a tired 1980's space. The refurbishment was also required to fit with the original fitout designed by CCM in the 1980s. Some of this original fitout still remains.
The most significant conceptual decision was to explore the idea of black and white. This came from Phillip Fox's corporate identity that in 1998 changed and incorporated the idea of the 'black and white of the law'. We looked at several artists finally selecting Simon Morris who completed the wall drawings in-situ.
All staff including solicitors, secretaries and partners have similar open plan personal workspaces and access to adjacent private space for work requiring concentration or acoustic privacy.