Malaghan Institute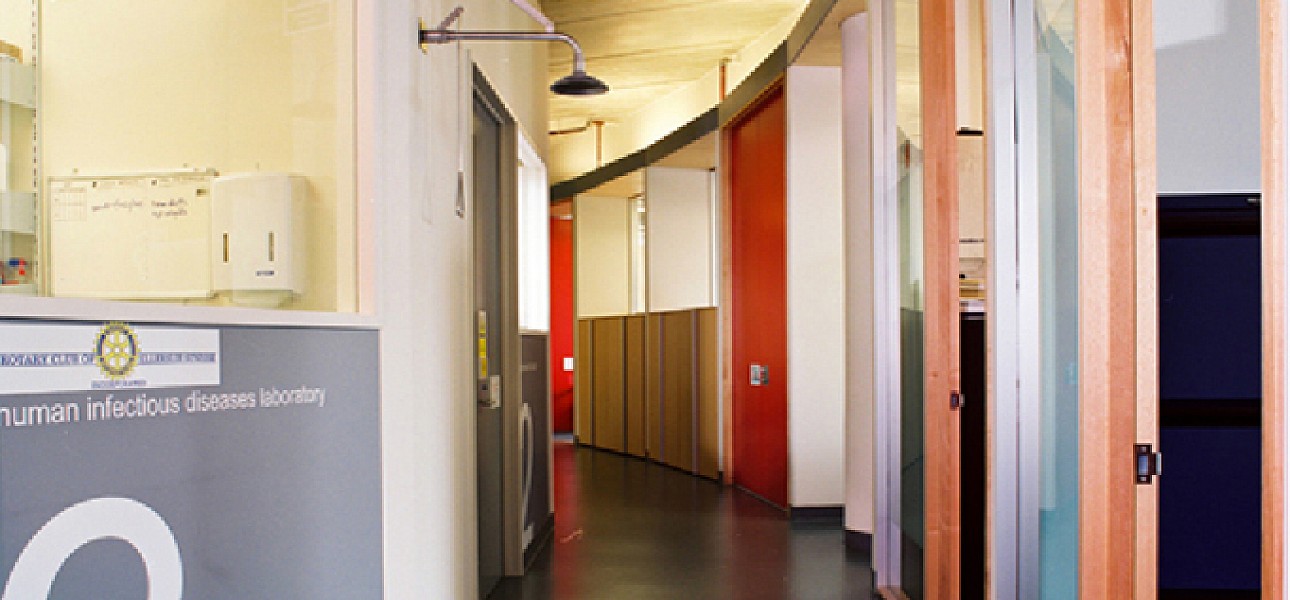 wellington 2003
In July 2003 architecture+ was approached by Victoria University Wellington to assist them with determining if an existing building on the Kelburn campus could be converted into a facility for the Malaghan Institute.
An accelerated design and delivery process was adopted and managed by Octa to achieve a tight timeframe, demanding budget and complex spatial and technical requirements.
The tenant's required a medical research facility with an associated animal facility. Their operation had previously been accommodated at the Wellington School of Medicine.
The complex nature of the laboratory and animal facility and its heavy reliance on building services demanded a high level of co-ordination. New plant was required which was accommodated on a new steel framed annex to the building. This annex also accommodates meeting room facilities and stairs on its lower levels. The façade acts as a screen to mask the messy exterior of the existing building.
As well as the laboratories and animal facility, office accommodation was required for about 40 scientists and other staff. This needed to be comfortable as well as aesthetically distinct from the necessarily technical appearance of the adjacent labs. This office space is also naturally ventilated allowing users to modify their thermal environment.