NZ Film Commission 1993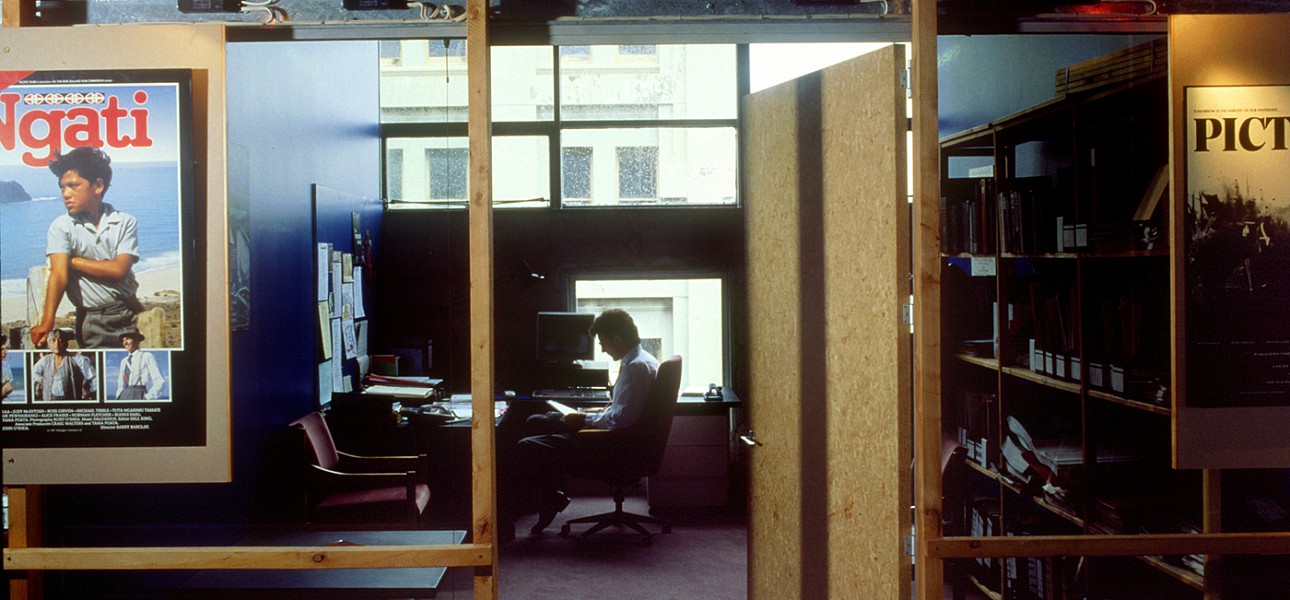 wellington 1993
An office created in an old warehouse building. Our commission involved the refurbishment of the space including provision of electrical and lighting services, toilets and plumbing facilities, electrical, and floor coverings. New low-level windows were also inserted.
"The home for the New Zealand Film Commission recaptures the essence of the original building and gives a dramatic, functional and flexible interior" Prodesign feb/march 1994
The walls, floor and ceilings were stripped back to the original concrete. The new colour scheme was monochromatic, apart from the deep blue used on the office walls, making colourful film posters stand out. These posters were displayed to focus on the Commission's business and to assist with the establishment of a theatrical identity and memorable interior.
The building's distinctive shape and the volume of the space were accentuated by the openness of the partitions. Work areas were divided from the circulation 'street' by a partitions structure utilizing rough-sawn macrocarpa vertical posts and horizontal battens. This provided a partial screen and had an indigenous feel appropriate to the marketing of New Zealand culture.
All work areas were located around the perimeter to take advantage of the views and natural light. Internal areas were used for circulation, reception and storage.