VUW School of Psychology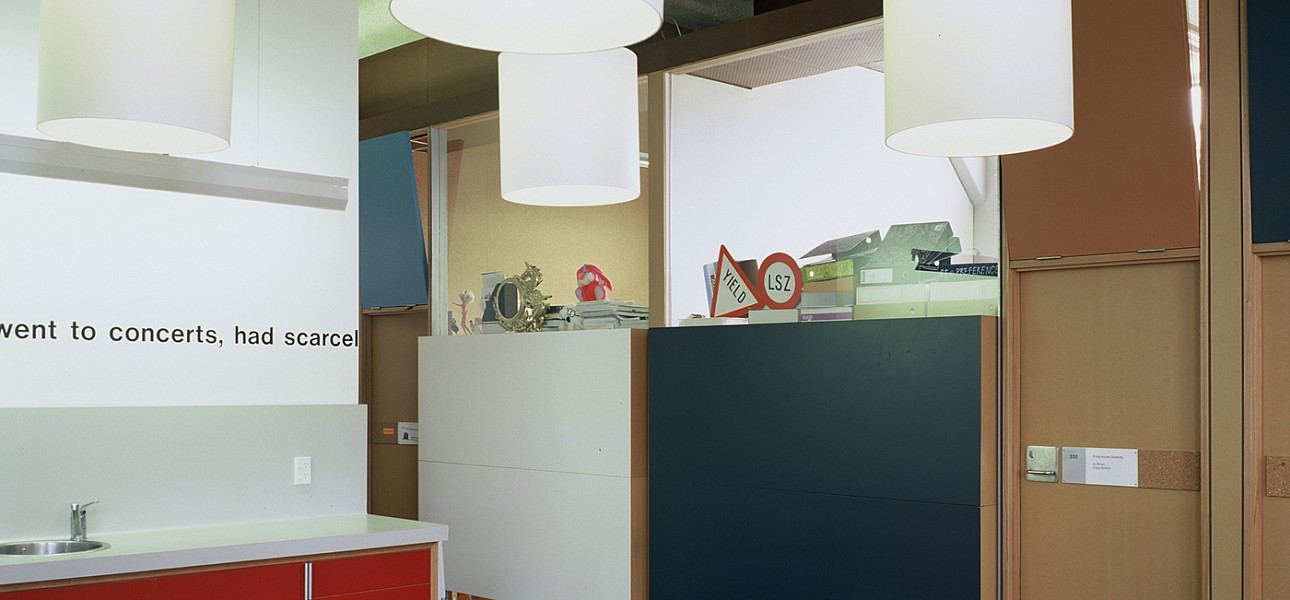 wellington 1999
The School of Psychology at Victoria University occupies several levels of the Easterfield building, originally constructed in the late 1950's for the geography and chemistry departments. This project involved the complete refurbishment of level 3 to provide additional accommodation specifically for experimental laboratories and post-graduate student studies. In addition eight staff offices were provided.
The space previously used as laboratories for the chemistry department had high volume, lack of ceilings and wood-block parquet flooring which contributed to its character. Maintaining this character and the integrity of the existing building was a key aim of planning and tectonic solutions. Existing doors and hoppers were also reused where possible.
Circulation pathways were located to ensure occupants maintained a connection with the perimeter to assist with orientation. The two main corridors both extend to the north wall and allow natural light and views. The walls of the post-graduate studies are glazed at high level to allow natural light to penetrate and views through the rooms to the Kelburn hills beyond.