Meridian Energy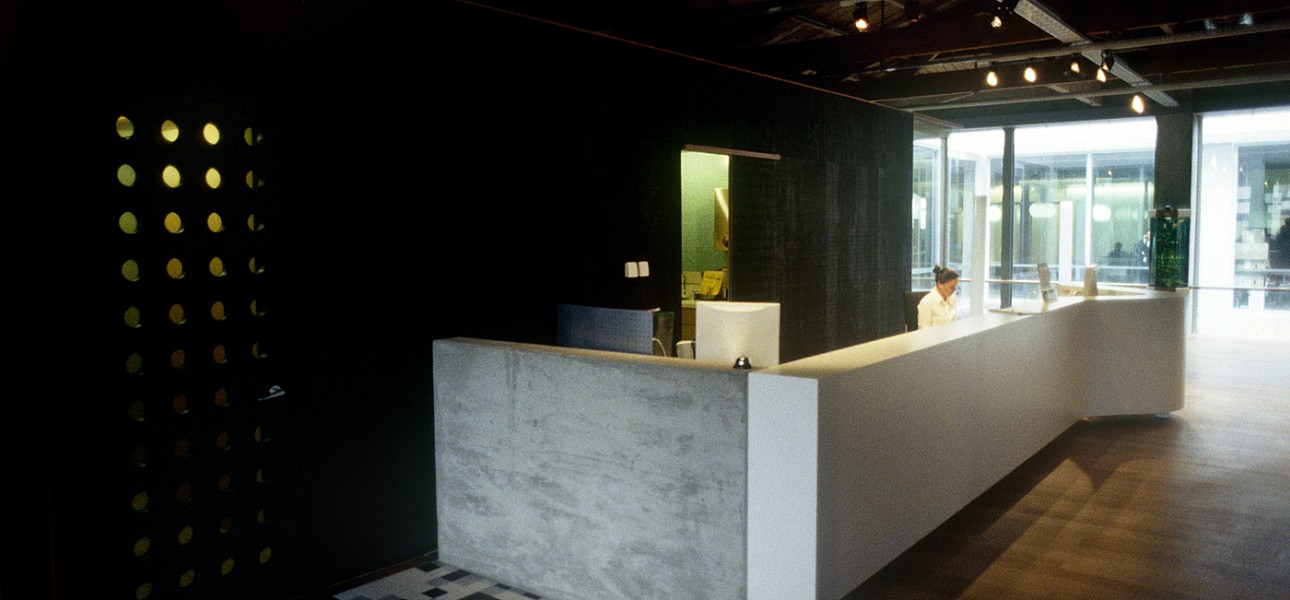 wellington 1998
The warehouse space selected for the Meridian office was chosen after a thorough search of available spaces for lease and was essentially derelict. Our commission involved the refurbishment of the space including re-roofing, configuring a new glazed light-well, sand-blasting the trusses, sarking and plaster walls, provision of electrical services, toilets and plumbing, HVAC, installation of ceilings and floor coverings, and an external colour scheme. The building owner was responsible for perimeter window replacement and seismic strengthening.
Meridian Energy was interested in providing a work space which encouraged team work and creative thought. A space which in their words demonstrated 'best practice', and which we might typically describe as the 'flexible office'.
Central to this project is a planning solution which allows transparency within a large space. The light-well is utilised to visually connect different functional areas whilst maintaining their physical separation. Visitors, for example are generally able to be contained within the reception quarter without need for card access doors due to the psychological threshold created by the step off the timber raft floor and the narrowing of the pathway.
The reception space and meeting rooms vary in size to meet daily needs and can also open up into space for gatherings and functions. The kitchen and stand-up chat area is located adjacent to the lightwell and cafe area and on the main circulation route, designed to encourage casual discussions. It is also a space to gravitate to for a beer on Friday night. Brainstorming rooms and quite rooms surround this area increasing its vitality and providing some separation of the chat area from the open plan workspaces.
The fabric of the existing warehouse is a vital part of the tectonic character of the office. It is incorporated in a manner most successfully employed in the architecture of Scarpa and Fehn. New construction attempts to both invigorate the old building and accentuate its robust and rich character.