Hutt City Administration Building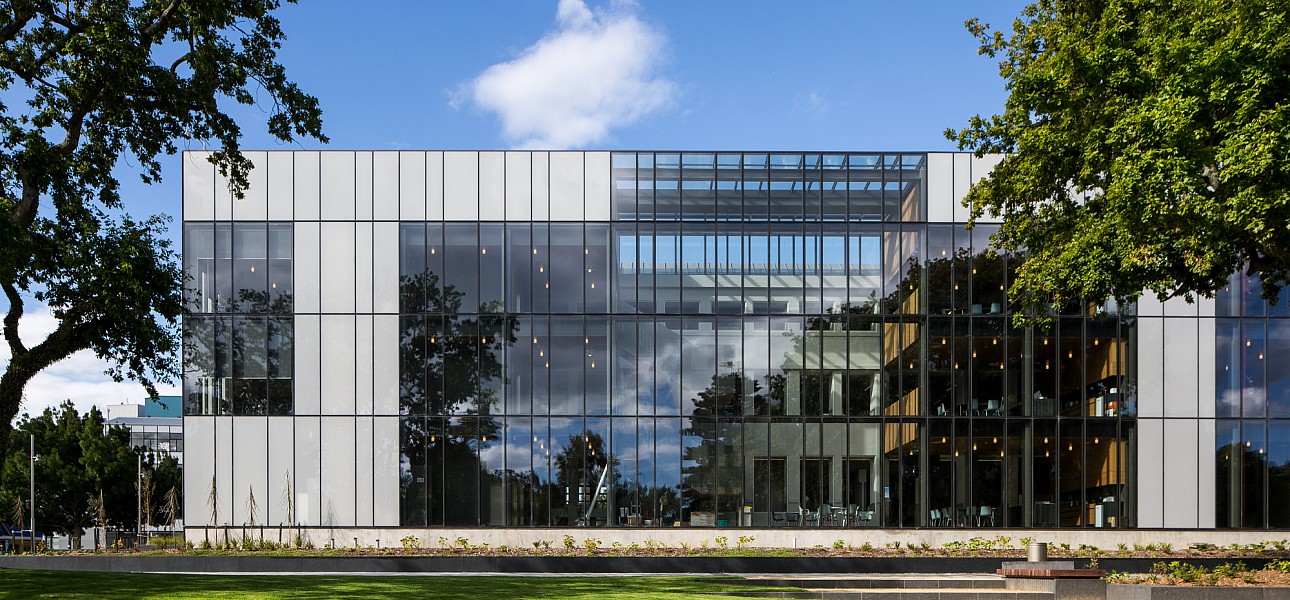 The Hutt City Council Administration Building Refurbishment Project is part of a larger project delivering a revitalised Civic Centre to Lower Hutt. The project was triggered by the need to address the seismic-prone status of the Civic Centre's buildings. The refurbishment is a demonstration of how architectural design, heritage conservation, structural engineering, building services and construction methodology can be fully integrated to achieve a solution that is highly innovative and cohesive while also saving on construction cost.
Designed in the 1950's according to Garden City and Modern Movement precepts, the Civic Centre on Laings Road was the first purpose-designed complete civic administration centre.
The original facades to both the north and south were retained, along with the roof and a section of internal structure to the north side. Together with the construction of the new annex to the south, this enabled the internal structure to be demolished and replaced without needing to provide the usual temporary steel framework.
A new annex on the south of the building provides space for vertical circulation and services, enabling the original building footprint to be dedicated to flexible open plan workspace. A glazed atrium fills the south side of the building with natural light and connects the three floors of the building to each other and the exterior environment. The interior of the original building was demolished utilising the support from the annex and retained roof structure to prop the facades. The new 15m deep structural piles are multi-purpose, circulating pipework from the mechanical plant down into the ground where they reject excess heat in summer and draw warmth in winter. This ground source heat pump system reduces energy consumption and CO2 emissions, and such use in 'energy piles' is a first for New Zealand.
The public interface of the building has been improved, maintaining the separate administrative and civic entries, and retaining the Council Chamber in prime position on the top floor. The customer services counter provides streamlined services, with the staff now all available to attend to all customer queries, from parking fines to health licences. This allows the Council to provide a more welcoming and holistic service to the customer. The Mayoral office has been relocated to ground floor within easy access of both entries. An internal public 'street' links the civic and administrative ends of the building, providing space for visitor waiting, informal meetings and civic functions.
The interior design represents Lower Hutt as an environment, while also respecting the heritage of the original building. The colour palette is light and fresh, with touches of ice blue and forest green that reflect the Hutt River and surrounding hills. Elements of natural timber provide warmth and softness. The result is a high level of quality, without being ostentatious, which instils pride both occupants and rate payers, and will endure as the building moves into its second life.