Wairarapa Arts Centre Project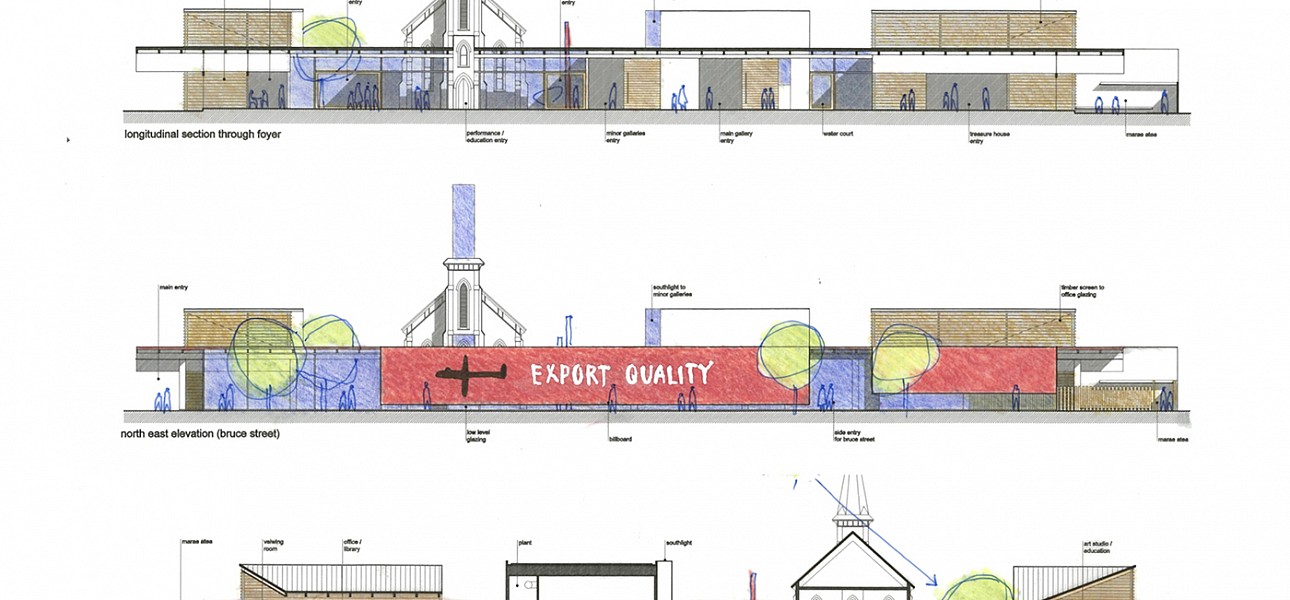 masterton 1998
Five practices were selected to prepare competition designs for this project. The brief was to redevelop the existing site that included four buildings. Of these the two most significant were an existing purpose built gallery constructed in 1969 and an old Wesley Methodist church which also functioned as an exhibition space.

Our proposal was based around a planning strategy that we likened to an open hand. The foyer promenade running parallel to the street forms the palm of the hand. Its linear form is both dramatic yet intimate and mysterious. Its facade facing the street is a long low billboard onto which exhibitions could be advertised or artists could apply a site-specific temporary public artwork. The other side of the foyer is glazed and opens to the exhibition spaces, which form 'fingers', and outdoor spaces that are the gaps between the fingers.

The functional exhibition and support spaces are pavilions separated by the outdoor garden spaces. Each is different and has its own autonomy and architectural character. One of the pavilions is the relocated Wesley church.

This strategy allowed for the staging of construction of the pavilions and for it to be additive by extension to the north. It also sets up a village typology and intimacy that is contrasted by the dramatic scale and contemporary feel of the billboard facade.

Whilst our design was not selected it remains one of our most significant and memorable un-built projects from a design perspective and an interesting comparison to Studio Pacific's successful built design.