Pataka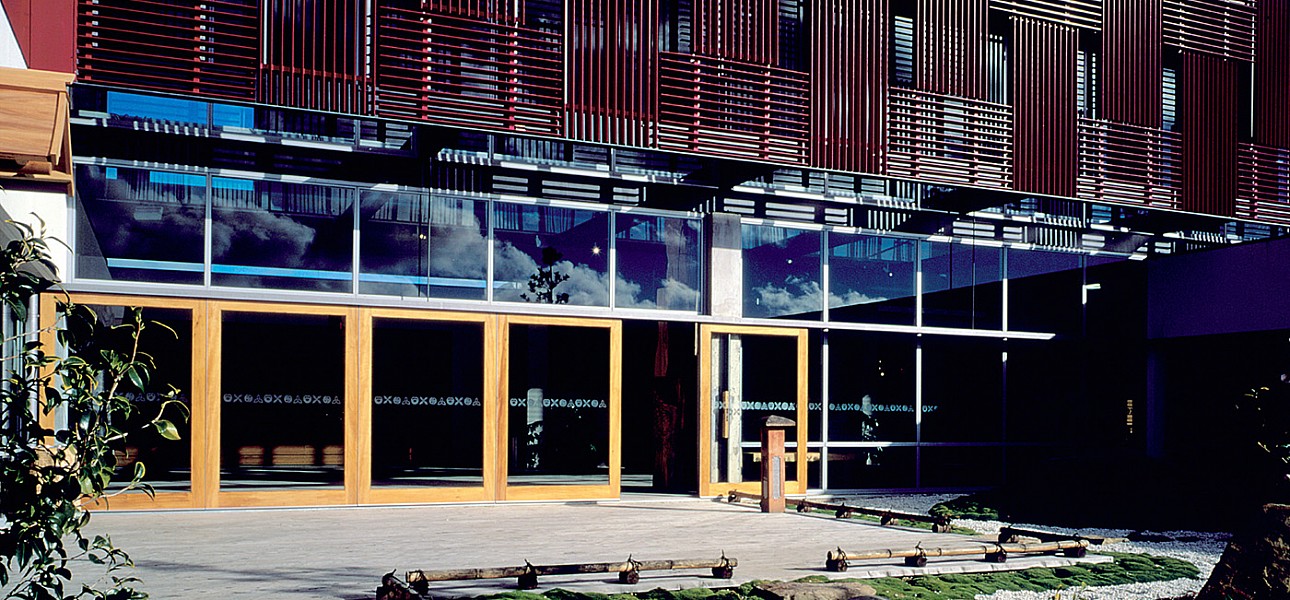 porirua 1997-1998, 1999-2001
The challenge for this project was to transform an existing 1970's bulk warehouse/ office building into a contemporary art gallery and museum for Porirua City. The building already housed the Porirua City Library, a performance space for the local Whitireia Polytechnic and Page 90 gallery. These facilities were accommodated within the existing building envelope in an ad hoc fashion with little consideration for the quality of space or integration of disparate activities.
The design includes a two-storey central spine element and internal street that serves to connect the functions of library, gallery, museum, performance space and community meeting facilities. The red painted spine also presents a strong iconic form visible from within the city centre and beyond. Physically it identifies the two entrances – the existing entry from the east and a new entry from the west giving access from a new carpark and swimming pool.
The spine forms a public space accessible to all in the tradition of civic buildings. This space is overtly 'public' and it is from this space that all the facilities are entered. It allows each to operate independently yet benefit from their proximity to each other. This space is naturally ventilated and benefits from the high level of natural light, which penetrates into the space and contributes to its sense of being an 'internal street'. External louvres configured into a basket weave pattern screen north facing windows. At its centre is located a courtyard garden. It gives focus to the linear space.
Purpose built back of house facilities were added to the southern end of the building to support expanded gallery and museum operations. These extensions, along with others added to the Library in 2001, disguise the banality of the original warehouse and office building.
It was also important to us that the building spoke of its 'time and place'. The building is intentionally 'regional' and a specific response to a specific location, client requirements and community.
It is also a pragmatic solution utilising simple materials and construction techniques consistent with budgetary constraints. Along with corrugated steel, fibre cement board is utilised extensively for cladding in both expressed joint panel detailing (red painted walls) and as a large scale overlapping 'weatherboard' like cladding (dark painted walls).
Later, in 1999, we were asked to design additions to the Library. The extensions are specifically for the children's and youth sections, although it initiated a more significant rearrangement of the library layout.