City Gallery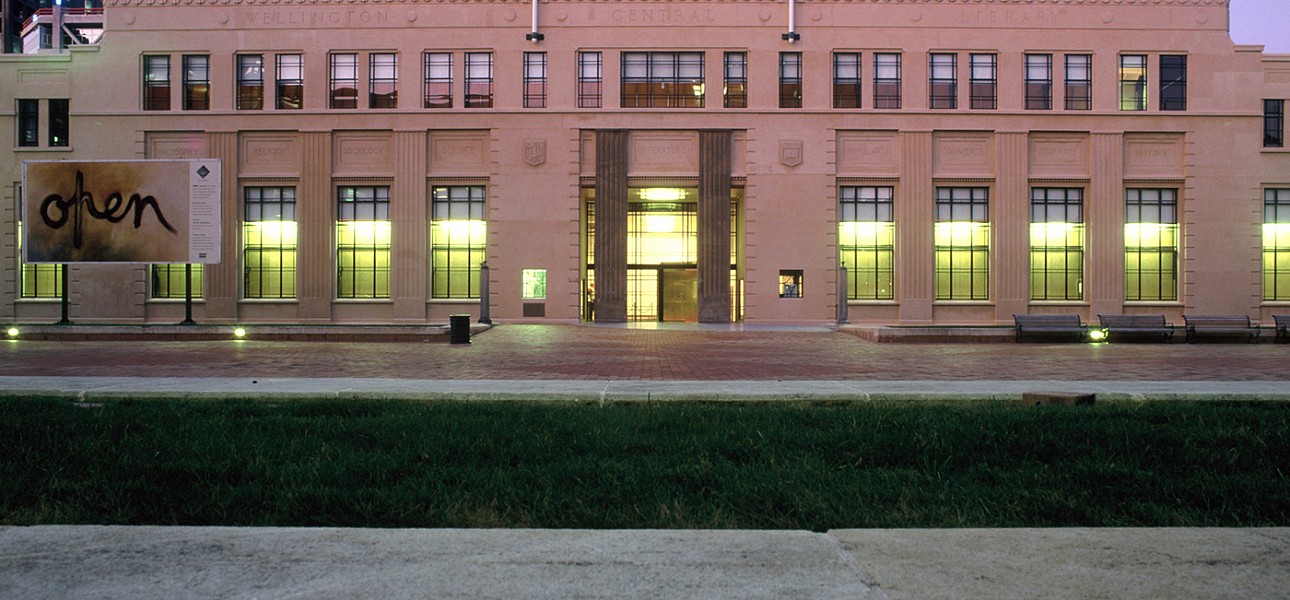 wellington 1993
The City Gallery occupies the old 1930's Wellington Central Library building located in the Civic Square.
The overriding architectural issue was to allow the history of the building – both physical and emotional – to be recognised despite its new function as a venue for exhibitions. Tidying up the building or removing references to its previous function would be to deny that they ever existed and akin to tearing out a page of a history book.
We treated the work we did as a new and contemporary layer, which allows the richness of the building's history and 1930's stripped classical architecture to be expressed. The new layer is distinct and expressive of the contemporary focus of the gallery, and does not attempt to pretend it was part of the original building. The original building can be clearly seen and is given dignity by this approach.
The architecture of the galleries is restrained to allow the installations and exhibitions to be the focus. Display walls are set off the original external walls to create space for HVAC plant and ductwork, and on the Civic Square façade, showcase windows for the display of installations visible from the square. The display walls are also deliberately truncated below the ceiling to allow both natural light to penetrate (when the exhibition can allow it) and to allow the column and beam junctions to be seen. The new suspended ceilings are treated in a similar way and are only as wide as required for acoustic reasons. This allows the elegant proportions of the original spaces to be experienced. Sliding doors at the end of three galleries allow views in and out (again when exhibitions allow).
Remnants of the old library remain, such as marble facings and doors with their original gold lettering. The relationship of the building to the surrounding external spaces and its importance to the Civic Square was recognised. We were determined that the building should not appear uninhabited or boarded up and should pro-actively engage the surroundings. Showcase windows to the square, the ability to see light appearing over the display walls and the café extension and courtyard contribute to this aim. The modelling and articulation of the façade are enlivened by recreating the original recessed entrance lobby.