Pinwheel House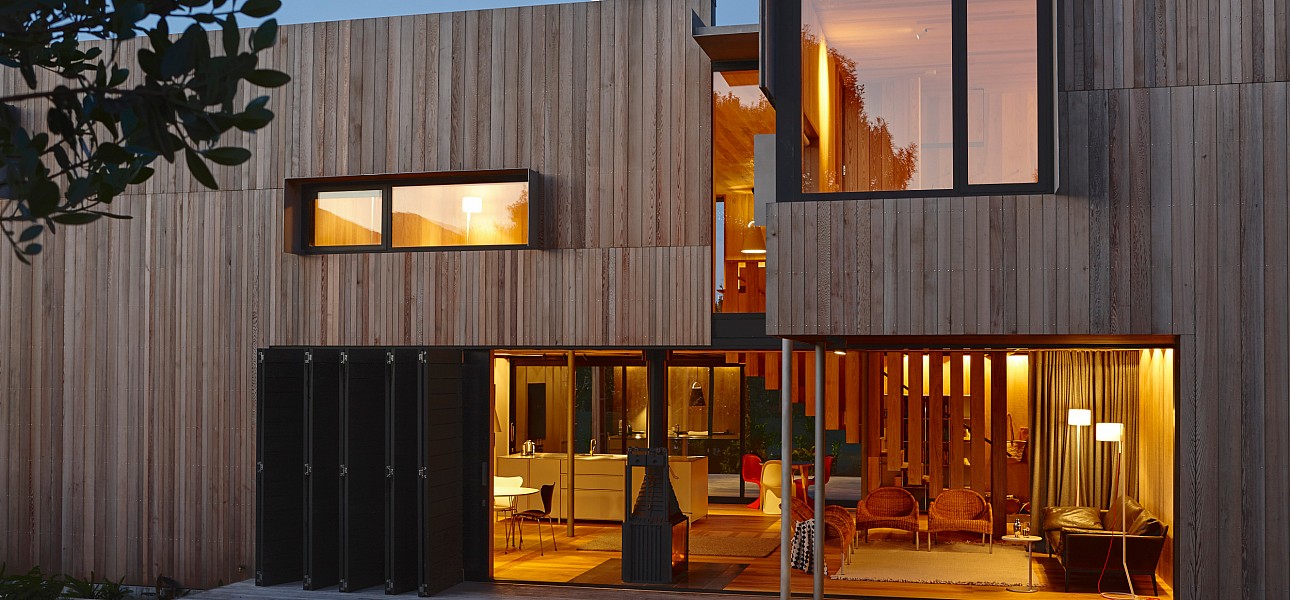 Medlands, Great Barrier Island
Contractor: Great Barrier Building Company
A family retreat close to the beach on Great Barrier Island. The plan continues an exploration of the 'Meisian courtyard house' or de Stijl plan composition. A 'pinwheel' plan is generated by four walls that extend into the garden, creating four outdoor living courtyard spaces, partially covered by four bedrooms above that cantilever over the decks below. This project looks to respond appropriately to the warm and wet climate, and to the casual beach environment.
For most of the project's life it was referred to as the 'Courtyard House'. This seemingly inappropriate name arose from the client's desire to have a tranquil and private house – a place that was more inward than outward looking. She mentioned that she liked enclosed courtyards. There are many precedents for courtyard houses in the architecture of many cultures. However the size of the site and the planning regulations created challenges with adopting these models. A site coverage of only 15% is permitted and this determined that two levels were necessary and that a traditional courtyard typology would be impossible.
The solution was to integrate the house and the landscape in a manner where courtyards are created by both building and vegetation – by a pavilion and hedges. Thereby four separate courtyards are created in a pinwheel manner – one on each side.