Paekakariki House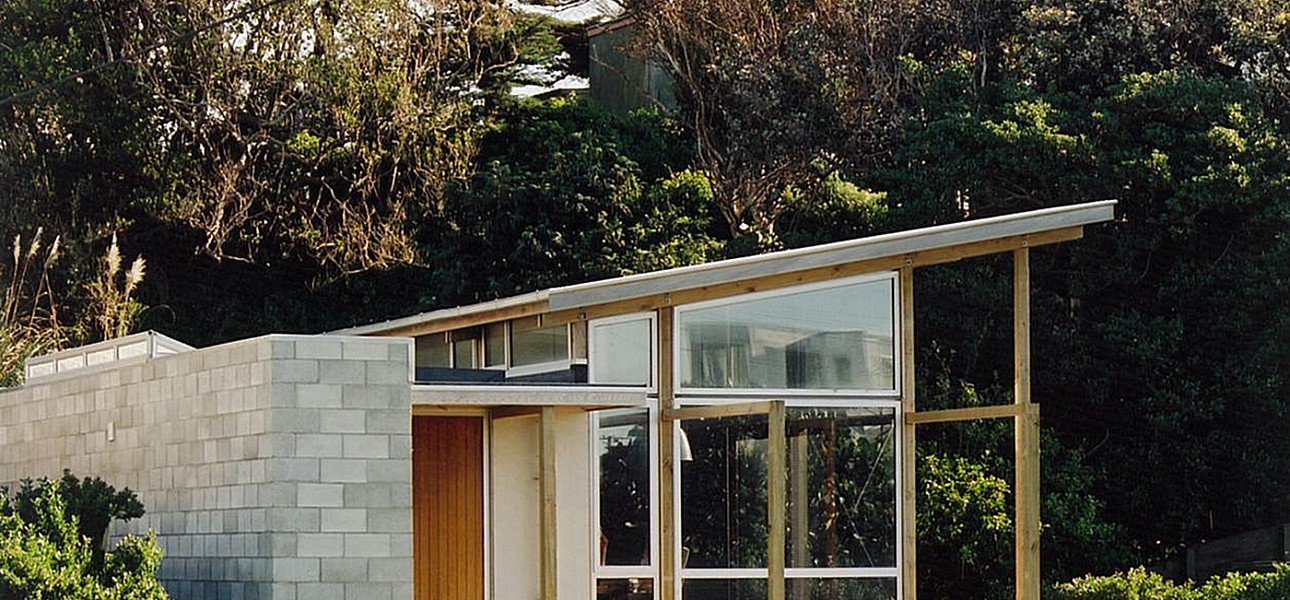 kapiti 2000
The site was purchased in 1997 and, after an abortive attempt to relocate a turn-of-the-century cottage to the site, we were approached to design a new house.
Our brief was to design a relaxed, simple, economic, two bedroom house with an interior of almost monastic simplicity. Our aim was to produce a contemporary house consistent with the conceptual roots of the archetypal beach house.
The site is set back from the beach and benched on two levels separated by a concrete rubble retaining wall. The house has been located on the upper section away from the road to afford some privacy and to allow glimpsed views towards the sea.
The main living pavilion opens to the north west, offering glimpsed views of the sea across a small outdoor terrace. Cave-like, enclosed bedroom spaces, partly shaded by the steep bank to the south, reach upwards for the morning sun producing top lit spaces reminiscent of a monks cell. . With straightforward planning, elemental forms and low maintenance materials, the archetypal beach house has been achieved.
Restrained use of colour, combined with a clearly defined kitchen and concealed storage facilities have produced an uncluttered and restful interior.