Wadestown House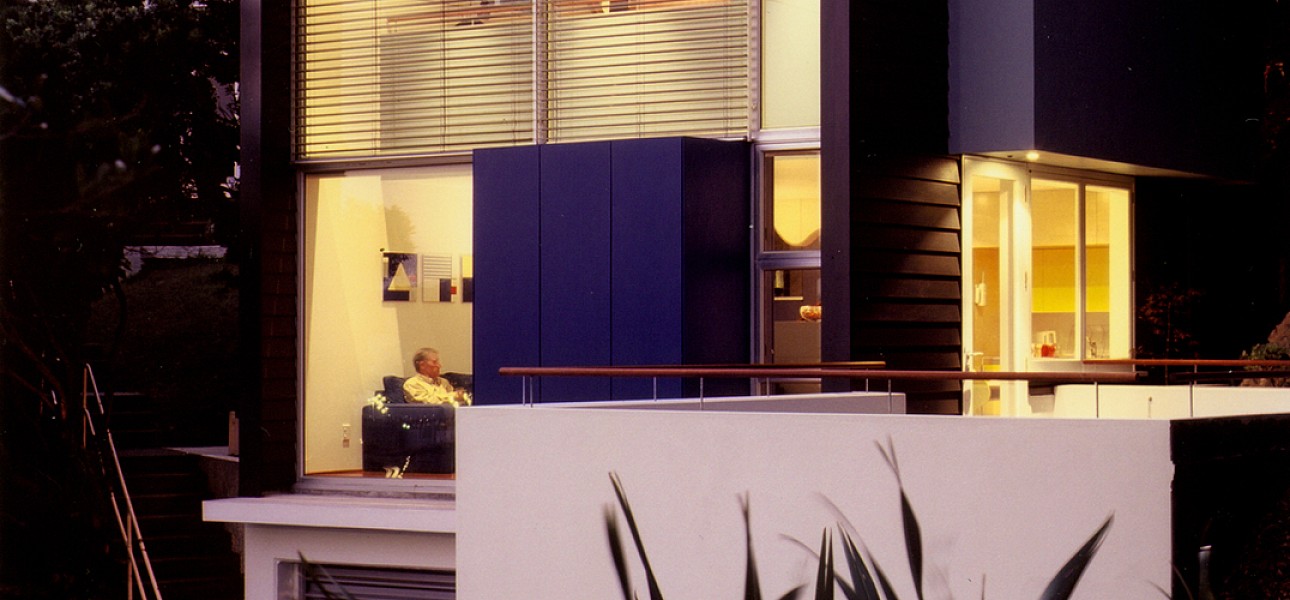 wellington 1996
A new two storey studio on an existing concrete double garage with a bridge to the main 1950's house. Its relationship with the main house is maintained with similar construction, materials and modernist architectural aesthetic, while its strong form and considered composition ensures its own identity.
The compact plan is a result of its position on the existing garage. Open plan living is on the lower level with bedroom and bathroom above, at approximately the same level as the living spaces of the main house. An outdoor terrace at living level has been constructed on top of a new single garage.
The east elevation, facing the street is mostly glazed to take advantage of the panoramic harbour and city views. A continuous void immediately behind the glass wall brings increased light and volume to the lower living space while privacy is maintained by a carefully positioned storage unit and retractable external louvres.