Riversdale House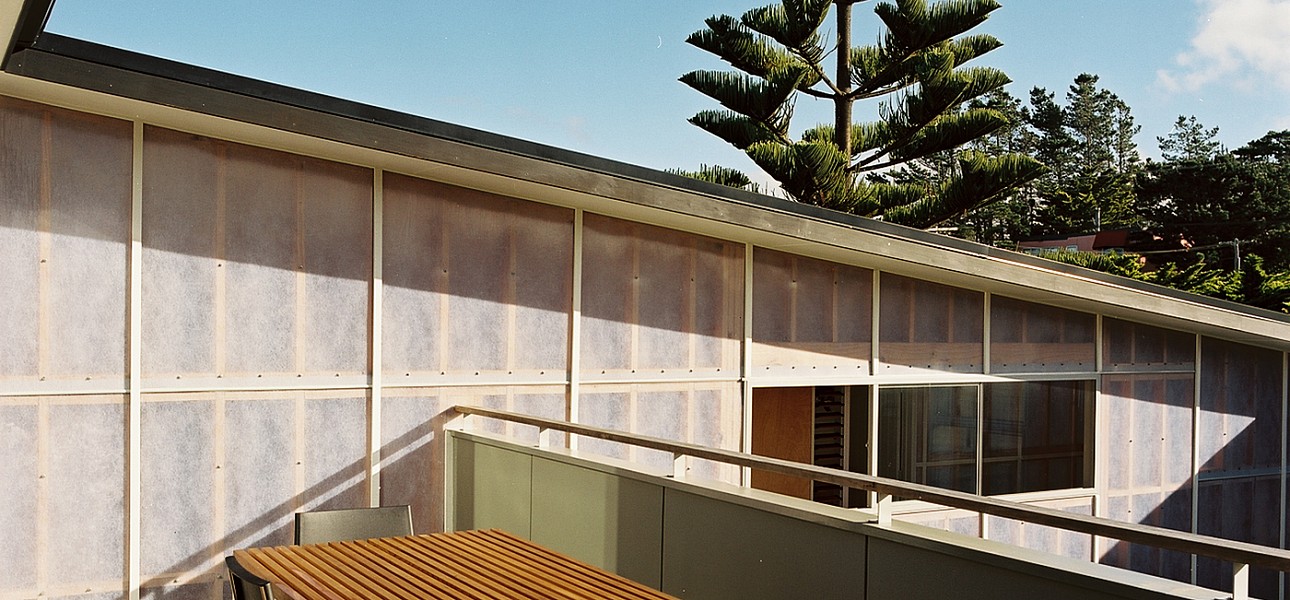 wairarapa 2001
Our brief was to design a relaxed, economic beach retreat to take advantage of the spectacular easterly sea views whilst providing outdoor spaces sheltered from the prevailing south easterly and north westerly winds.
This beachfront site is set below the road and behind the beach sand dunes with four significant Norfolk pines extending along the southern site boundary forming a strong axial link to the sea.
Our solution involves a stepping building platform rising from the roadside entry up to the main living level. Three principal space groupings : Living / master bed pavilion, ablution area and guest accommodation, are located on three stepping levels under a common mono-pitch roof rising along an axial boardwalk.
The living area opens to both east and west facing exterior decks, providing outdoor spaces sheltered from either of the prevailing winds and alternative morning or afternoon spaces. Seaward decks step down and are met by a sand dune 'wave' built up above the existing ground level providing good ground contact whilst avoiding building code requirements for a balustrade.
Black Onduline roofing has been used in conjunction with charcoal stained cedar ply cladding for the external "skin" of the building with recessed faces lined with brightly painted Hardies Titan sheet. The boardwalk is primitively enclosed with Durolite translucent sheeting with the floor lined with tight butted exterior hardwood decking that extends into the bathroom and service areas.
Future stages include a garage, additional bedroom space and extension of the boardwalk giving direct access to the beach.